Considering swimwear has to say more about you per inch than any other clothing you'll be wearing this summer. We thought we would help you out with a quick guide to help you nail poolside cool this summer.
1. Army Man
"If your legs resemble pieces of string, then these shorts are a great choice," says Sarah Gilfillan, a personal stylist and founder of menswear hub Sartoria Lab. "The busy pattern will add some much-needed width and bulk to your legs by drawing the eye outwards." Don't go for acres of fabric though, Gilfillan warns. "Ensure the hem of the legs is not overly wide which will only accentuate the problem. Go for a slimmer cut instead." Like these from Bershka.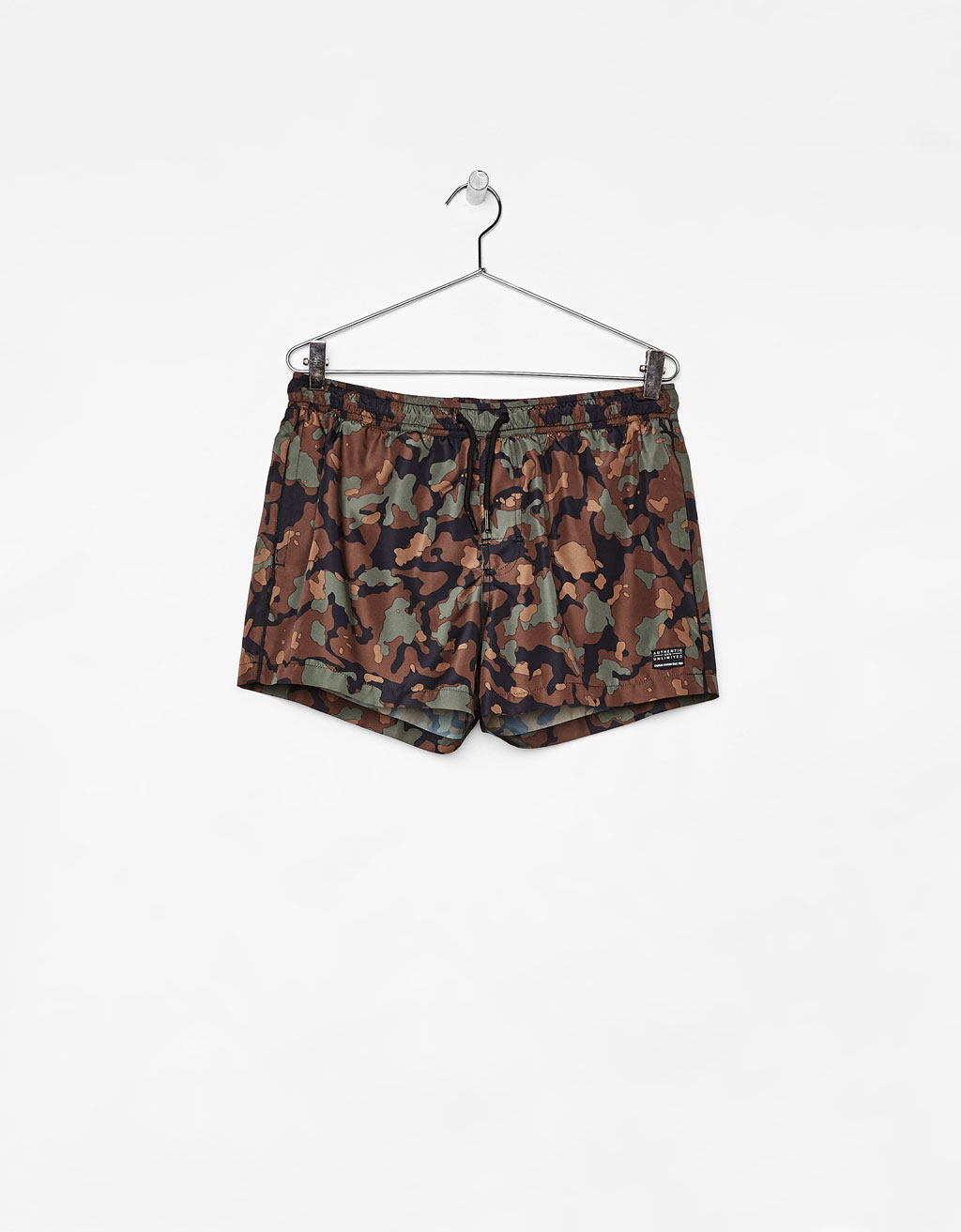 2. Washed Out
Keep it plain and simple. The easy way to ensure that you're on point is to avoid clashing prints. Simple block-colour swimwear does not date as quickly, you're also more likely to find a single shade that flatters you than a whole pattern. Like these from Pull&Bear.
3. White Stripes
Bold stripes not only look the business under the sun: they'll also work wonders if you're not beach body ready. If you're on the slimmer side, horizontal stripes will add a little width. Like these from Urban Outfitters.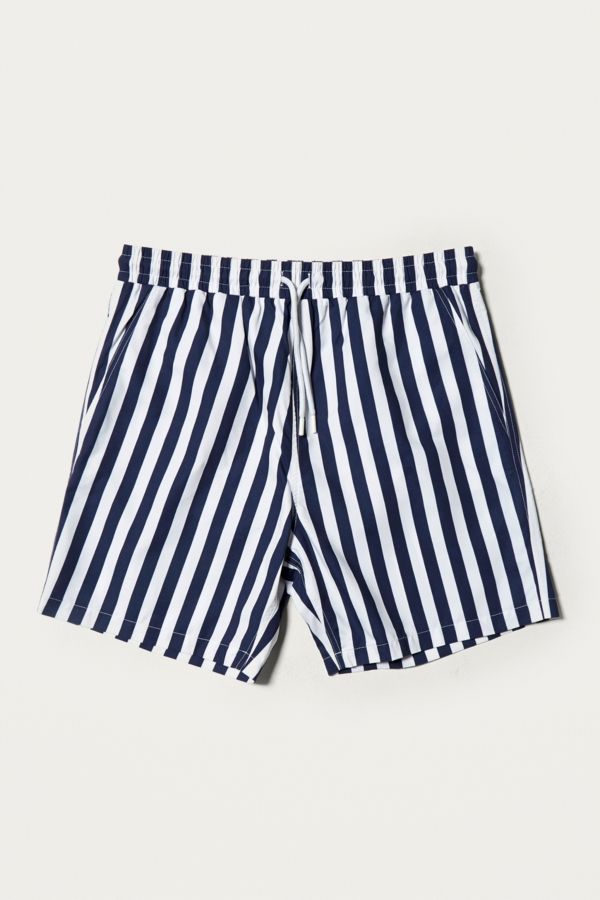 4. Flower Power
Botanical prints have made the jump to an everyday essential for men, and there's no better time to dip your toe in the water than when on holiday. Floral adds a sense of fun to an otherwise staid look. Like these from Bershka.